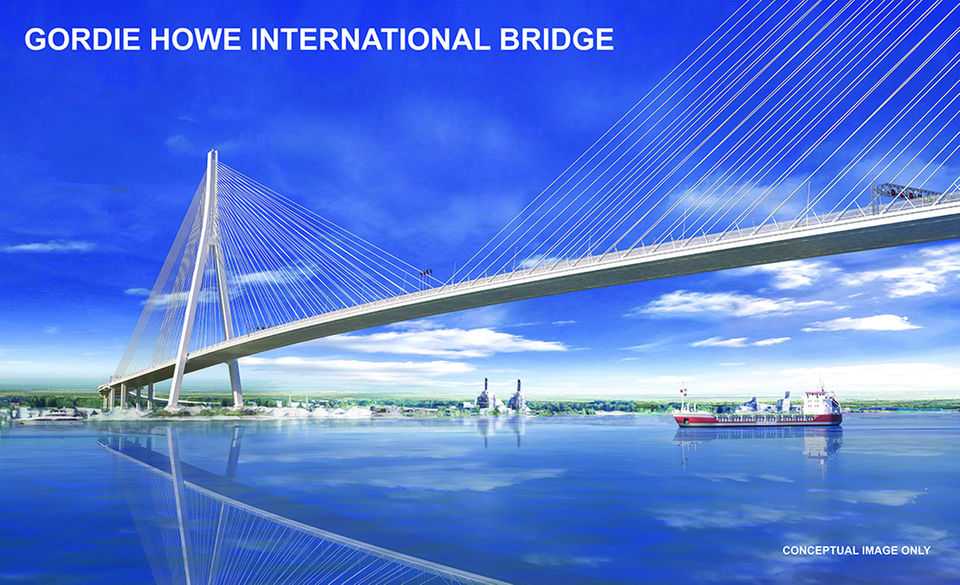 The Windsor Detroit Bridge Authority announced this morning the selection of private public partner Bridging North America as the construction manager of the new bridge.
Officials disclosed that the new bridge would be 853 meters in length and a cable-stay design with towers that will rival the height of the Detroit Renaissance Center. To date, the Michigan Department of Transportation has purchase roughly 90 percent of the 60 parcels it has to acquire as part of the project.
"I can assure you that the governors of Canada and Michigan remain committed to this to get started and that is literally days and weeks away," said Dwight Duncan, chairperson of the WDBA.
Officials announced over the next three weeks Bridging North America and the WDBA will go through "financial close" or final negotiation of the construction contract with construction expected to begin in late July or August.